Changes to our Bentilee reception desk opening times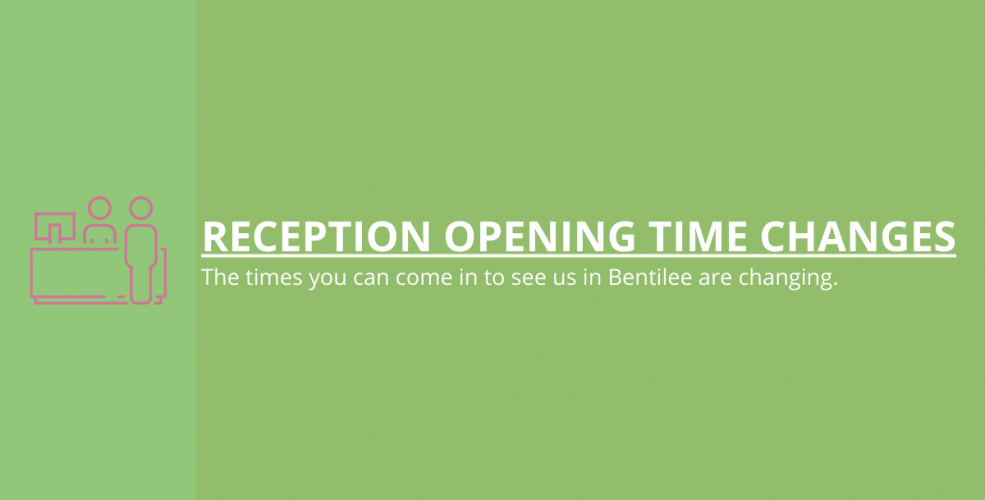 From week commencing 4 September, the opening times of our reception desk in Bentilee are changing.
Starting on Tuesday 5 September, you will be able to drop in between 9.00am – 2.30pm on Tuesdays and Thursdays. Outside of these times, you will need to have a prearranged appointment to visit the office. As always, if you'd rather speak to us without coming in, you are welcome to do so by calling 01782 252575 anytime 9.00am – 2.30pm, emailing mailbox@epichousing.co.uk or using the contact form on this page.
The changes come after a recent consultation including capturing feedback from our tenants. We found that most tenants haven't visited us in the last 6 months and only a small number visit irregularly.
For those of you closer to our office in Meir, you can now come in to see us every other Tuesday. To avoid disappointment, we recommend contacting us at mailbox@epichousing.co.uk to make an appointment.
These changes will allow us to make improvements in other areas, including making contact us easier – we will be in touch with tenants regarding this soon.
PLEASE NOTE – our office will be closed all day on Monday 28 August for the Bank Holiday and 9.00am – 1.30pm on Thursday 28 September for staff training.
More news articles