EPIC Housing G2 upgrade from the Regulator of Social Housing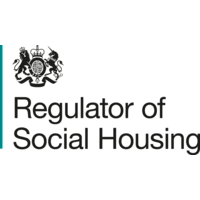 A 21-month journey has seen EPIC Housing governance rating upgraded to G2 compliant by the Regulator of Social Housing (RSH).
Following a comprehensive and transformative 21-month period of growth and recalibration, EPIC Housing is proud to announce its advancement to a G2 governance compliance rating, as granted by the Regulator of Social Housing (RSH) on 31 May 2023.
Originally challenged by issues in business planning, covenant compliance and fire safety in August 2021, EPIC embarked on a strategic journey towards meaningful improvement and change. The focus on business and strategy has created a firm footing to maintain and embed the significant changes put in place to improve oversight, financial governance, and tenant safety.
"The past 21 months have given EPIC the drive to really look at itself from the ground up, look at our business, the impact we make on the communities and people we serve and how we bring about positive change and trust in an organisation that has tenants and their homes at the core of service delivery. Getting to G2 defines a moment in EPIC's history, having 'peeled back the onion' and identified and implemented significant steps forward, that don't end with the upgrade, but motivate and galvanise us to do more. A big thank you to all colleagues at EPIC for their continuing hard work, commitment and loyalty, and my predecessor Rebecca Rance for putting all the groundwork in place prior to my joining in July 2022."
Tracey Johnson, Chief Executive Officer.
"Having recently joined as Chair of EPIC in April this year, I am delighted with the upgrade to G2. The hard work leading to this predates my tenure and it is right to recognise both the role of existing Board members and the lead taken by the Executive Team, delivering positive change, building relationships, and instilling trust across the organisation. I and the rest of the Board also owe much to the previous Chair, Stephen Funnell, who steered the strategic direction and has left a great legacy for the organisation to move forward to empower and improve the lives of our tenants. Stephen would also be the first to say that he couldn't have done this without the support of Peter Lunio, who continues to build on the legacy created, as our Vice Chair. "
Simon Wilson, Chair of the Board.
Click here to view the full RSH Narrative Regulatory Judgement.
More news articles