Spring Is In The Air – Grass Cutting Service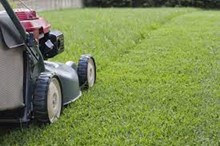 We're pleased to announce the resumption of the grass-cutting service to the communal gardens of our flats. Croppers Grounds Maintenance (our contractors for 8 years) have been carrying out the first cut of the year as well as weed treatment to some of the patio areas.
If you have any compliments or queries we'd love to hear from you – please email us at mailbox@epichousing.co.uk.
Best wishes and Happy Spring everyone !
EPIC Housing
More news articles